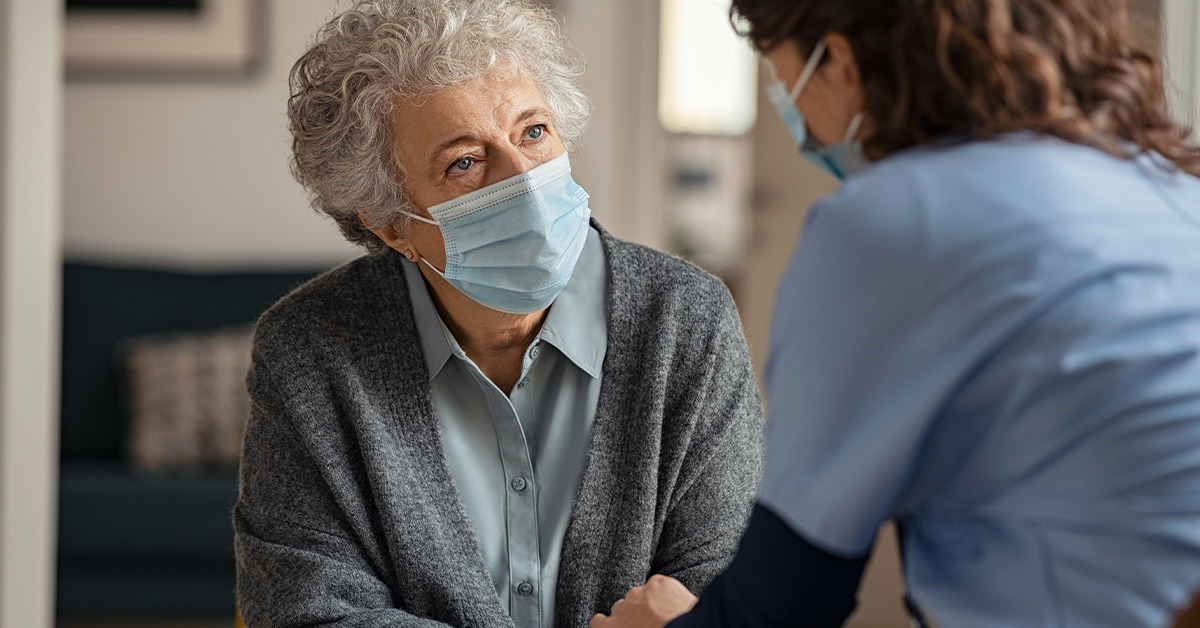 53% of Unvaccinated Long-Term Care Staff Plan to Find Other Work
A survey of more than 2,100 long-term care workers found that more than half of unvaccinated employees plan to leave their job and find one where vaccines are not required.
Software firm OnShift collected data from Aug. 19 to Aug. 24, after the Biden administration mandated staff vaccination for Medicare and Medicaid participating long-term care facilities.
The government's vaccine mandate has nursing home operators increasingly concerned about how it will impact an already difficult staffing shortage.
Nursing home and residential care facilities have lost around 380,000 workers fom February 2020, according to recent data from the U.S. Bureau of Labor Statistics.
When asked — among those who said they were unvaccinated — how the COVID-19 vaccine mandate will impact an employee's current employment status, 53% of respondents said they would find another job where vaccines are not a condition of employment and 39% said they were unsure.
OnShift CEO Mark Woodka told Skilled Nursing News he was a little surprised to see how many of the respondents indicated that they would look for another job.
"I expected it to be high, but not 53% of the unvaccinated," Woodka said.
Eight percent planned to get the vaccine, the Cleveland-based OnShift reported.
The U.S. Food and Drug Administration approved the Pfizer-BioNTech COVID-19 vaccine on Aug. 23 for those 16 and older. Now marketed as Comirnaty, the vaccine continues to be available under emergency use authorization for individuals 12 through 15 years old.
Of the total respondents, 38% had not received the COVID-19 vaccine, 57% had been vaccinated and 5% declined to answer, according to the survey.
About 83.1% of residents and 61.1% of staff per facility are vaccinated, the Centers for Medicaid & Medicare Services (CMS) reported as of the week of Aug. 15.
CMS' regulation is expected to come in late September and, during a call with nursing home stakeholders last week, officials say the mandate is supposed to "level the playing field."
"We know that there have been concerns about staff leaving based on the vaccine requirement, and we believe that this requirement would really level the playing field," Jean Moody-Williams, deputy director of CMS's Center for Clinical Standards & Quality, said.
Original Soruce: https://skillednursingnews.com/2021/08/53-of-unvaccinated-long-term-care-workers-plan-to-find-other-work/?itm_source=parsely-api